Custom sports bags, go to the online configurator
ARMADILLO
CUSTOMIZED SHOE HOLDER
20 gennaio 2020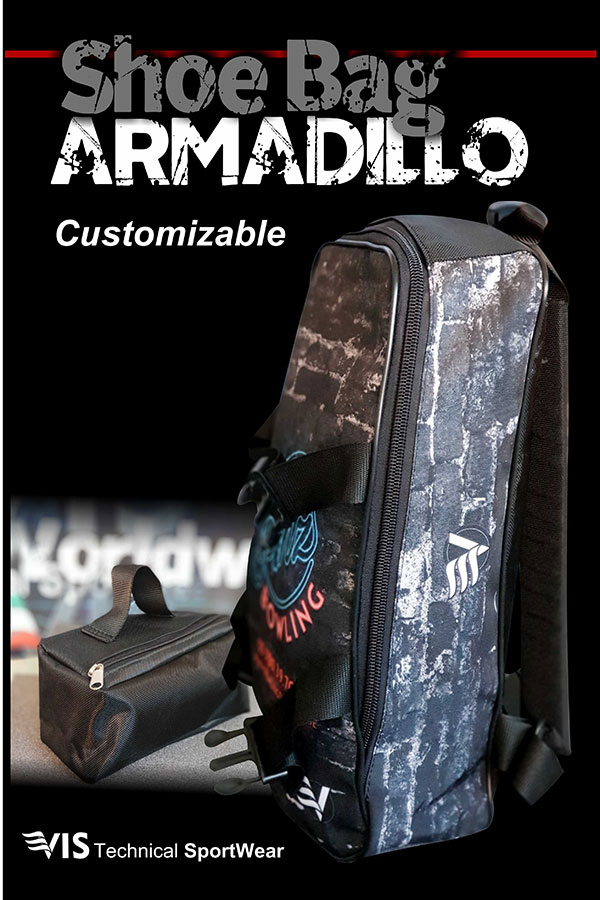 Armadillo is a useful bag designed to hold shoes.
It is designed to contain even large-size shoes.
This product can be used
as a backpack thanks to the padded straps it
is supplied with.
Armadillo can be customized
in coordination with the Bowling bag or it can have a different design.
Names and sponsors can be added.
There areno production limits,
even one piece can be produced.
Armadillo is supplied
together with another practical bag
designed to contain the tools,
caps, and products that will be useful to the player.
This article fits perfectly inside Armadillo.