POWER SLEEVE
CUSTOMIZABLE
19 febbraio 2020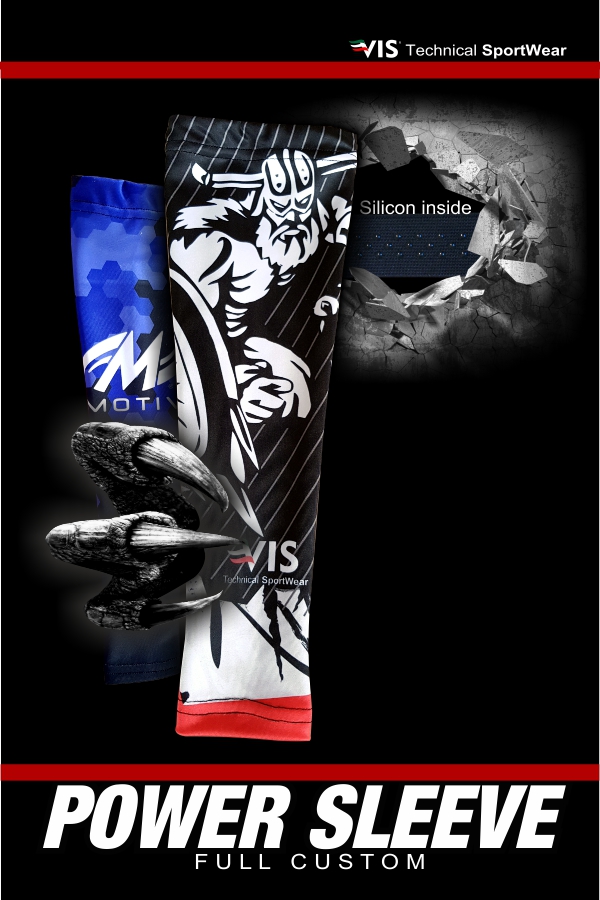 The compression sleeve
is designed
to compress the arm.
The fabric used
is thick enough
to guarantee this effect.
The upper
inner edge is provided
with a non-slip
silicon rubber band.
The compression sleeve
can be customized
in coordination with the shirts
or can have
a design preferred
by the customer.
No minimum quantity required.
The size is custom,
for the production it is necessary
to provide the circumference
of the wrist and
of the biceps with a relaxed arm.
In this way the size will be precise
to have the right compression.